Board of Directors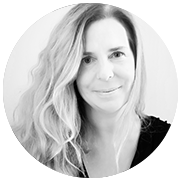 Susan Motkaluk
Chair
Susan is a Civil Engineer, business leader and board member of several technology companies. In 1998, Susan founded Sustainable Development & Monitoring Inc. which offers management consulting services to entrepreneurs, small businesses and startup technology companies. She provides mentor coaching and executive leadership to tech companies working with Founders Institute and Communitech.
As Chairman of the Board at Value Connect, Susan is committed to board transparency and accountability, and incorporating modern tools to ensure key stakeholders have timely information in order to make improved strategic business decisions.
Early in her career, Susan focused on modeling and big data, specifically Geospatial Data, LIDAR data and other data sources for better management decisions. She led watershed management teams that received a United Nations Award for a Global Good Practice and a Dubai International Award for Best Practices in Improving the Living Environment, Watershed Management.
As a University of Waterloo Alumni with an Honours Bachelor of Applied Science in Civil Engineering (B.A.Sc.) degree as well as 25+ years in executive leadership, Susan is a respected, technical executive who has led organizations through substantial growth and transformation.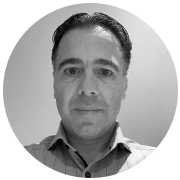 David Baldarelli
Director & Advisor
With 25+ years experience in financial services, David has demonstrated the ability to guide organizations through innovation and extensive business transformation. David possesses business experience with advanced knowledge in risk management, finance, marketing, operations, analytics, product management and digital banking. He has a passion for developing high performing teams and encourages team members to always work hard, have fun, and be themselves.
In his last role as Chief Digital Officer with Meridian Credit Union, David was responsible for developing and executing the digital banking strategy as well as serving as Chief Operating Officer for motusbank (National Digital Bank). During his tenure, Meridian was awarded best digital and AI credit union at the Canadian Fintech and AI awards in 2019. He has also worked for leading and reputable companies including Coast Capital, HSBC, and Bank of Montreal.

David is active in his community where he serves on 2 not-for-profit boards of Nelson Youth Centres and Flamborough Connects. David holds a Bachelor of Mathematics degree from University of Waterloo majoring in Actuarial Science. He also has an MBA from Rotman School of Management and holds a CPA, CMA accounting designation.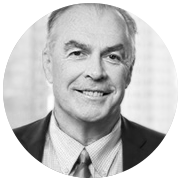 Dan Putnam
Director & Advisor
Dan Putnam is an expert at developing and executing on sales strategies with over 25 years experience in the Canadian residential mortgage industry. His is currently the SVP of Residential Mortgages at CMLS, and previously owned and operated a large regional mortgage brokerage, served as President of two national mortgage brokerage operations, and served as President of Originations for Macquarie Financial. In 2015, Mr. Putnam served as the Chairman of the Board for the Canadian Association of Accredited Mortgage Professionals (CAAMP), now known as Mortgage Professionals Canada.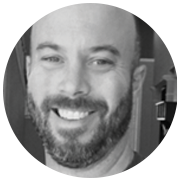 Patrick Wardrop
Director & Technology Advisor
Patrick Wardrop is a Director or Engineering, Identity and Access Management at IBM. Patrick has over twenty years experience in enterprise software development and security solutions architecture for a number of industry verticals. He has more than twenty US issued patents and more than forty world-wide issued patents.
Patrick holds a bachelors degree from the University of Guelph in Ontario, Canada.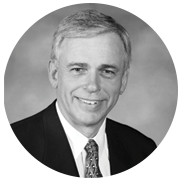 Brian Cowan
Secretary, Director and Advisor
Brian is currently an Adviser and Secretary to Value Connect's Board of Directors. He advises on the strategic direction of the company in addition to governance best practises.
Brian's business career has spanned thirty years where he has held senior leadership roles in Canada and Europe in areas of strategic planning, information technology, marketing, business development, sales, mergers and acquisitions and government relations. Brian retired from Teranet Inc. after 17 years where he was Vice-President responsible for Marketing and Business Development, Communications, Government Relations, New Business Initiatives and Special Projects. He also held the office of President and COO for a national e-commerce business.
Brian is active in the community. He is Past-Chair of Innovation Guelph (since 2011-2017), Chair of Waterloo Wellington Community Care Access Centre (since 2010), a Director with Cutten Fields, Past President of the Rotary Club of Guelph South and Past Vice-Chair of Guelph Hydro Inc.
Brian has a degree in environmental studies from the University of Waterloo, an MBA from Wilfrid Laurier University and holds a Chartered Director designation from McMaster's DeGroote School of Business where he is also on the faculty of The Director's College.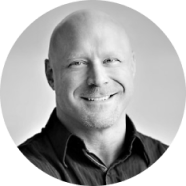 Kevin Ferrell
Director and Advisor
Kevin has more than 12 years of experience in executive and board roles with digital technology companies and more than 22 years of experience advising private and public companies primarily in the technology space in the areas of finance, operations, M&A and tax planning.
He is currently COO of PopReach Corporation (TSXV:POPR) following a reverse takeover in April 2022 by Federated Foundry, which he co-founded in 2021. Prior to that, Kevin was President of System1 Canada and President of System1's global Publishing and Agency operations. System1 (NYSE:SST) went public via SPAC in January 2022.
Kevin was also President and co-founder of Qool Media, a performance publisher and agency which was acquired by System1 in March 2017.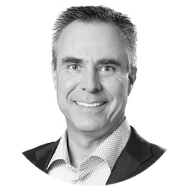 Jeff Charbonneau
Director and Advisor
Jeff Charbonneau is the co-founder and managing director of a financial & management consulting firm, where he is primarily involved in: private client advisory services with a focus on origination, analysis and integration of innovative capital growth strategies; and business client advisory services that include strategic planning with a view to revenue and profit enhancement, commercial assessment of growth opportunities including capital allocations or investment structures, mergers & acquisitions, and optimizing enterprise value in consideration of a business sale.
Jeff has prior experience in a private equity firm that invested in small to medium-sized companies in Canada, USA and UK, where he led the investment committee, portfolio strategy, and provided operational governance as an active board member for several portfolio companies.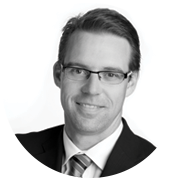 Christopher Bisson
President, Chief Executive Officer and Director
Chris started his mortgage career at RDM Financial after spending almost five years moving through the corporate ladder at Levi Strauss & Co. (Canada) Inc. He quickly put his sales and customer service skills to good use and grew his mortgage practice to become one of the largest in the region.
During his MBA at Notre Dame, he completed a project on Appraisal Management Companies based on his experience in the mortgage industry and is devoting 100% of his time to this new company. His mission is to change the industry for the betterment of lenders, mortgage originators, and appraisers.
Chris has extensive background in economics and mortgage public policy. He is regularly asked to guest lecture and sit as an expert panelist for lenders, mortgage insurers, and at industry functions.