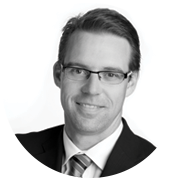 Christopher Bisson
Founder
Chris is the President and Chief Executive Officer of Value Connect Inc. and is responsible for organization growth and partnership development. Chris started his mortgage career at RDM Financial after spending almost five years moving through the corporate ladder at Levi Strauss & Co. (Canada) Inc. He quickly put his sales and customer service skills to good use and grew his mortgage practice to become one of the largest in the region. The Mortgage Centre franchise is owned & operated by his wife, and continues to rank as one of the leading mortgages brokerages in Canada.
In 2015 Chris realized his desire to obtain an MBA and received Notre Dame's highest award (The Dean's Award) for his class, as chosen by administration, faculty and his peers.
He completed a project on appraisal management companies based on his experience in the mortgage industry and is devoting 100% of his time to this new company. Value Connect Inc.'s mission is to change the industry for the betterment of lenders, loan reps, and appraisers.
Chris has extensive background in economics and mortgage public policy. He is regularly asked to guest lecture and sit as an expert panelist for lenders, mortgage insurers, and at industry functions.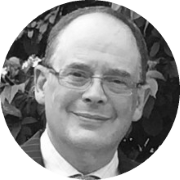 John Van Oosterhout
Sr. Vice President, Operations
John began his career in financial services in 1987 with Scotiabank, specializing in retail and commercial branch operations. John transitioned to residential secured and unsecured risk management for a number of Canadian chartered and Investment banks in Canada.
John has been the broker of record and head of credit for a number of national lending and service organizations. Over the last 5 years he has assisted in co-founding several secured and unsecured consumer lending (fintech) companies, and continues to support and work with originators, lenders and appraisers in providing exceptional partner experiences.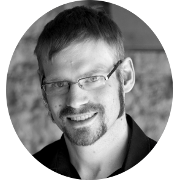 Mark George
Chief Technology Officer
Mark is a founding shareholder and member of Value Connect's management team who has worked in software development for over 20 years. He's an integral and dedicated member of our team
Mark helped found Sandbox Software Solutions and is highly skilled in web application development, server setup, deploy and maintenance, database architecture and development, integrated systems and e-commerce. He is experienced with dozens of programming languages.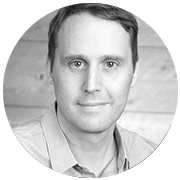 Angus Robertson
Chief Marketing Officer
With a track record of executive sales and marketing success, Angus has consistently helped public, private, VC, and PE-backed software companies gain an edge over their competition. He connects financial and growth goals with sales velocity to deliver predictable results. His sales velocity-focused go-to-market approach aligns marketing campaigns, sales discipline, and customer advocacy to drive predictable and sustainable growth. Able to convey complex technical concepts, innovations, and solutions to customers, peers, and leadership, Angus inspires customer confidence and empowers team members to reach their highest potential. The following are a few of his accomplishments:
Grew the pipeline 4X with a lower cost per lead, converting an 80% outbound marketing strategy to 60% digital at insightsoftware.
Achieved a 95% productivity increase for Convercent SDRs and supported consistent pipeline creation by modernizing sales development teams at three software companies.
Supported growth of 91% and 38% for Axcient's two most strategic products developing and managing a 100% reseller channel strategy.
Enabled 128% product growth over two years by leading successful software acquisition due diligence and integration for Spirent in Silicon Valley.
Grew revenues to more than $20 million leading the launch and sale of Spirent services and automation software in Asia.
Angus has experience as Chief Revenue Officer, Chief Marketing Officer, Executive Vice President of Marketing, Vice President of Product Marketing, and Director of M&A. He looks forward to growing Value Connect's brand and footprint.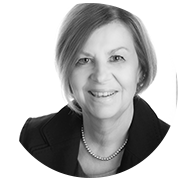 Bonny Clarke
VP Business Development
Bonny has been an industry member for over 25 years. Throughout her career she has held positions on the Alberta Mortgage Brokers Association and the Real Estate Council of Alberta. Nationally, she represented Alberta on the Canadian Association of Mortgage Professionals (now Mortgage Professionals Canada).
Contributing to her community thru volunteering is something that Bonny is very passionate about. She spends time working with Okotoks Food Bank and Calgary Stampede and Exhibition. In addition, over the years she has also volunteered with:
Junior Achievement Alberta
Okotoks Little League
Okotoks Agricultural Society
Chinook Team Penning Association
Habitat for Humanity