Features
Automated Appraisal Orders
Value Connect allows easy ordering of appraisals and automated appraiser selection from your CRM, LMS, or LOS.
Bi-directional Communication
Value Connect provides one place for Mortgage Sales Reps, Appraisers, and Underwriters to stay in touch. All parties know right away if there's a change in status.
Automated Appraisal Reports
Appraisers can submit their report and report data directly into the lender LMS or LOS saving data processing time. And, because lender rules are followed during the property valuation, underwriters also save time in their review.
Home Inspection and Report Writer
Value Connect's home inspection app for appraisers works for iPhone and Android. Our app allows appraisers to take pictures, dictate notes, and seamlessly sync data with our Report Writer to save appraiser time and data entry.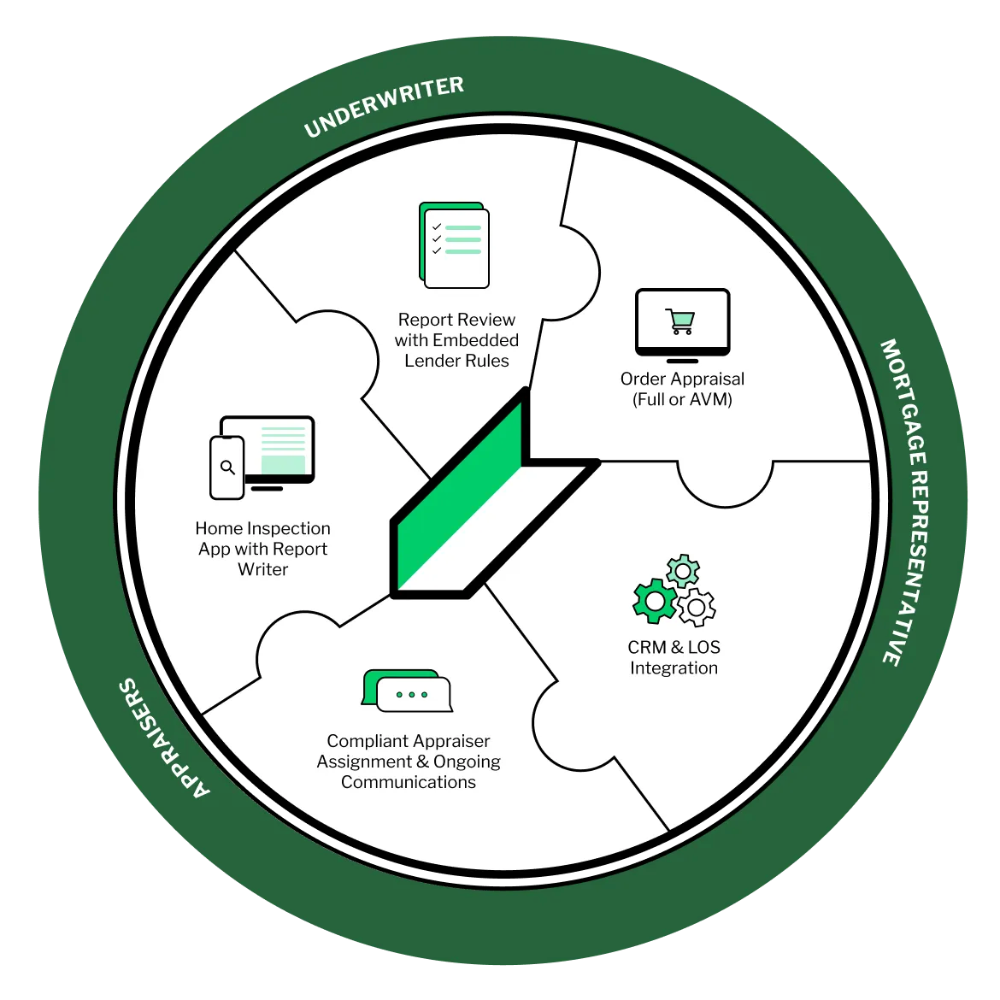 The Process
Improve your business efficiency
Mortgage Sales Reps, Appraisers, and Underwriters all use different systems and reference duplicate data in different formats. As a result, the property appraisal process today is disconnected, causing excessive back-and-forth, data re-entry, and frustration for everyone. That's why we built the Value Connect SaaS platform - to change the way everyone feels about appraisals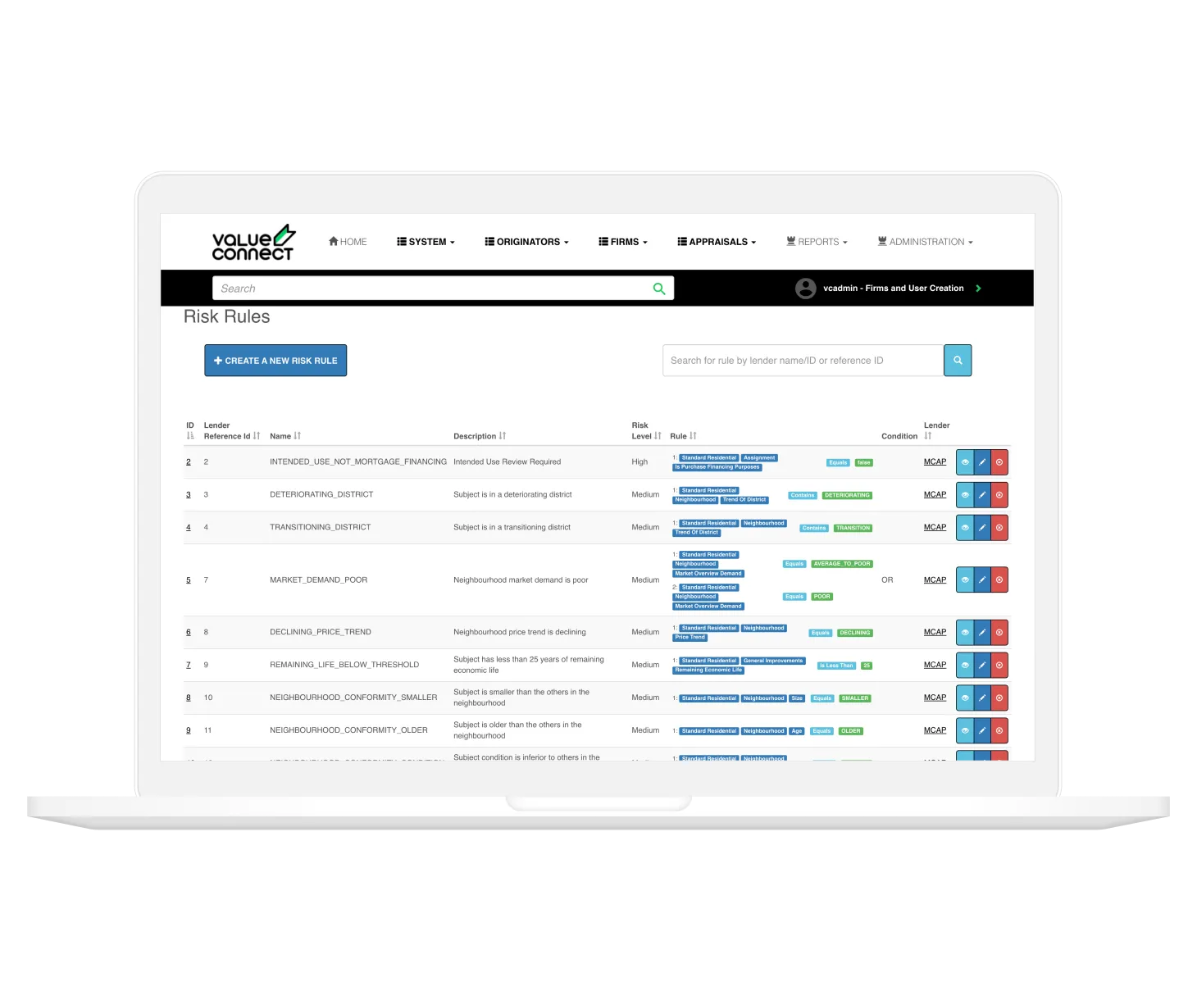 Value Connect Saves Time
Property valuations can be 20% of the time in every loan origination. With 600,000 appraisals in Canada every year, that time adds up quickly. Value Connect is proud to save underwriters 85% of the time spent on each appraisal.
Testimonials
"I really like the user-friendly and easy-to-read layout of Value Connect appraisal reports. It makes reviewing the appraisal easier and underwriters are less likely to miss critical information."
"Ordering appraisals is a breeze. One of the features that I think is great for customer service is the ability to split the cost of the appraisal between myself and my client."
It was a pleasure to show you around our home. You are impeccably professional, knowledgeable and an expert at what you do.
Schedule a Demo
Contact us to schedule an in-depth analysis by scheduling a demo.
For Lenders
See how data integration and embedded lender rules save time when ordering appraisals
and reviewing reports.
For Appraisers
See how we streamline the home inspection and report writing process to save you time
and earn more money.
For Mortgage Sales Reps
See how easy it is to place an order and stay in the know throughout the appraisal process.