Value Connect Inc. is excited to announce that our appraisal services are now available in the Filogix Mortgage Marketplace, providing a simple way to order property appraisals in Expert™. Value Connect offers a Money-Back Guarantee that appraisal costs won't change after the initial order, and they'll be completed on-time by local appraisers. Filogix's mortgage brokers will enjoy the benefits of Value Connect's "one-click" appraisal ordering, so they can stay focused on what they're best at: funding mortgages.
Eliminate duplicate entry and the keying errors that come with it. Save time. Reduce stress. Experience Value Connect.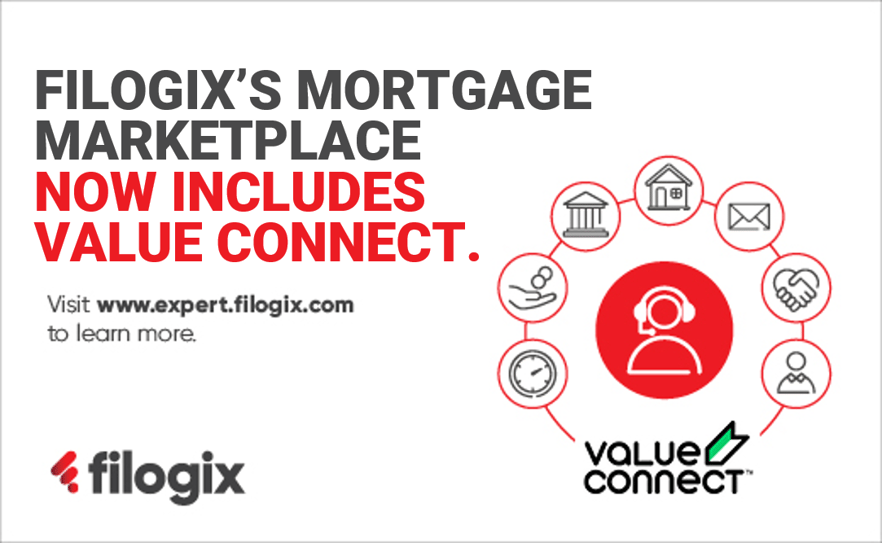 Finastra is the technology company that powers Filogix's digital mortgage marketplace and provides a range of other financial services including lending and banking technologies. Finastra understands how important it is for the financial industry to adopt new technologies to stay competitive. That's why Filogix chose Value Connect's innovative solution to automate appraisal logistics.

Brokers using Filogix Expert™ have a competitive advantage because of technologies like Value Connect. Leaving appraisal reports to Value Connect lets Expert™ brokers save time and money. Value Connect specializes in delivering error-free appraisal reports, completed on-time by local appraisers, at a fee that will not change - or your money back!
We look forward to serving you.
Value Connect Success Team
Toll-free: 1-844-383-2473 ;0