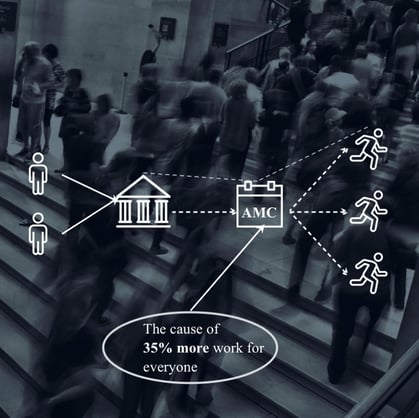 Current Way:
Average appraisal management companies block communication between appraisers and brokers. This causes lack of control, duplicate entries, information errors, missed deadlines and poor client experience.
| | | | |
| --- | --- | --- | --- |
| NO CONTROL | TIME CONSUMING | MANUALLY QC REPORTS | NO LINE OF SIGHT |
| Everything managed by a 3rd party translates into a loss of control. No direct contact with appraisers lowers quality. | Sales/brokers manually enter orders and underwriters manually key data into systems | Appraisers and Underwriters manually QC reports. | Manual data entry eliminates meaningful insights - making you rely on others for data insights |
Resulting in 35% MORE WORK!
---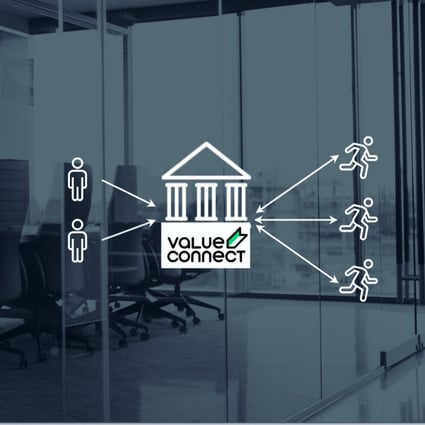 Value Connect' s Way:
Brokers, lender sales reps., and underwriters have a direct connection with the appraiser. This eliminates errors, increases quality, increases transparency and enables complete control every step of the way. (Brokers don't know who the appraiser is.)
That's 35% LESS WORK!
Just another reason to chose Value Connect' s smart property valuation system.